The Yeti cooler: there are country songs written about it, that premium product for keeping your drinks cold or your fried chicken hot on family picnics and fishing trips. It doesn't matter whether it's 8 degrees or 80 out, its engineering blocks the temperature outside and sustains just the right temperature inside.
On those hot summer days or chilly Ohio nights, it'd be pretty great to curl up inside your very own Yeti.
While the company has yet to manufacture a 3-bedroom, 2-bath Tundra cooler, you can get close with the homeowner's ultimate climate control solution: foam insulation.
Spray polyurethane foam, or SPF, is a miracle worker when it comes to sealing off your home from the elements. There are a lot of hidden culprits affecting your energy usage besides those drafty windows and doors. According to Energy Star, common air leaks may also be found in the following household areas: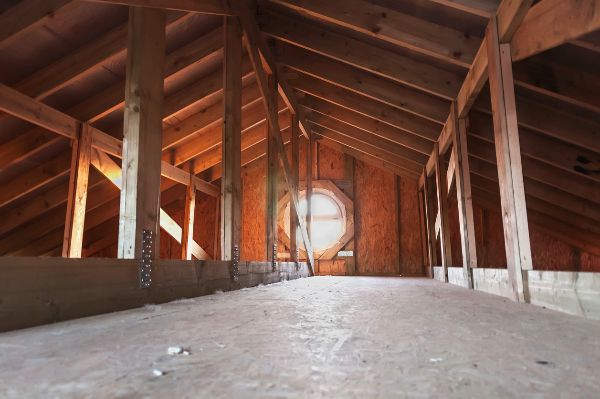 Behind Knee Walls

Attic Hatches

Wiring Holes

Plumbing Vents

Open Soffits

Recessed Lights

Furnace Flues or Duct Chaseways

Basement Rim Joists

Even the tiniest gap can send your heating or cooling bills soaring, so it's essential to leave nothing exposed. That's when SPF works like no other insulating material on the market. When applied, foam insulation expands on contact, filling in cracks, seams, and joints.
The proof is in the numbers.
The Environmental Protection Agency (EPA) estimates that the typical U.S. home spends 48% of its energy on heating and cooling. However, by sealing air leaks with insulation, you can save up to 20% on those bills.
Consider a 1800-square foot Midwestern home in the zone 5 climate range. Compared to fiberglass insulation, spray foam insulation can save you about $45 per month in heating and cooling costs, bringing you to an annual savings of over $500. Within a few years' time, you will have earned back the cost of SPF insulation and then continue to save hundreds of dollars per year, every year. Live in a larger house? Your annual savings could be in the thousands.
You go to great lengths to preserve the best temperature of your food and drinks, even if that means carrying them around in a high-tech container. Don't you deserve the best temperature in your home as well? For more information on how to improve your family's comfort–and save a bundle on heating and cooling–call us at (800) 433-5176.